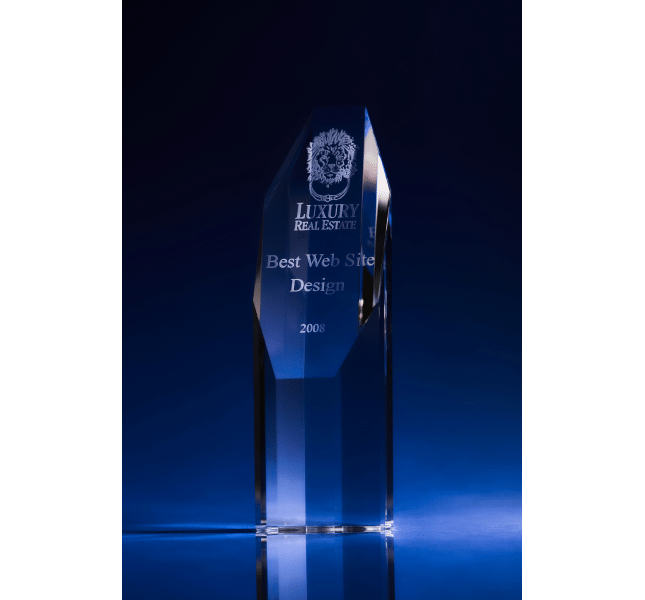 Luxury Real Estate Best Website Design - 2008
Philadelphia – 14/10/2008
The quality of Rimontgó's luxury real estate website was recognised once again as the Valencia-based firm was awarded 'Best Web Site' out of a final list of 15 nominees, each one a leading name in international real estate. The fact that they were chosen from amongst a total of almost 2,000 affiliate members of Luxury Real Estate at the 13th Luxury Real Estate annual Fall Conference in Philadelphia is an indication of Rimontgo's expertise when it comes to international luxury website marketing.
"I'm so pleased," said company director José Ribes Bas. "My team and I have worked so hard to get to this point. Naturally we do it primarily for the efficacy and the results produced by the system, but I have a fantastic IT team, led by Ignacio Artagoitia, so it is also for them that I am thrilled to be getting recognition of this kind. It will inspire us to keep working, keep developing. As you know, the Internet does not stand still, so we have to develop apace."
The company was awarded the accolade not only for the stylish design and user friendliness of its website, but also for the state-of-the-art technology, functionalities and scripts developed in-house, the use of four languages throughout, the addition of useful features such as maps and the provision of multiple contact modes such as online chat, email, phone, skype and forms. This search engine friendly site was also commended for its international listings that feature automatic daily data imports and exports, making this a leading site of its kind not just in Spain but internationally.