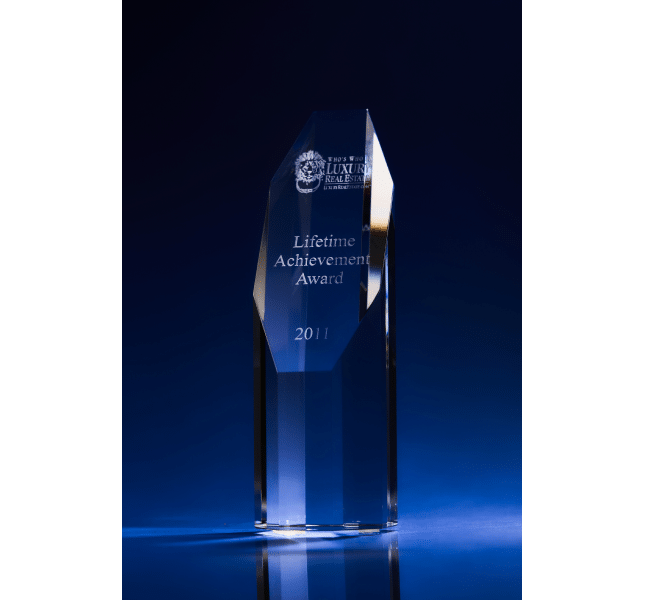 Luxury Real Estate Lifetime Achievement Award - 2011
Brothers José and Antonio Ribes Bas, who developed Inmobiliaria Rimontgo from a respected real estate firm in the Javea and Valencia regions of Eastern Spain into a leading international luxury real estate specialist, will be honoured with a major property award.
Who is who in LuxuryRealEstate is a Seattle-based network of more than 1,750 real estate companies in more than 65 countries representing the finest real estate and property brokerages in the world. Members are carefully selected on the basis of their leading position in the marketing of fine properties, their professionalism, efficiency and quality-driven service. To be chosen as a member is an honour indeed. Additionally receiving the Lifetime Achievement Award means obtaining the highest recognition that any member can receive.
Leading the way
Having originally worked their way up through the family business, José and Antonio Ribes Bas have steered the company through both booms and recessions, and taken it from a highly respected local firm to a luxury real estate specialist with international reach and recognition.
This achievement is reflected in the nomination, as is the fact that the brothers have always taken a leading role in developing new initiatives both within their home region and in the sector as a whole. Believing that unity is strength, José and Antonio have been tireless in their efforts to build national and international networks that bind those firms with a shared belief in quality service, integrity and future vision.
Modern innovation
As a result, they have contributed to many of the leading Spanish, European and global professional luxury RE organisations, being invited in many cases to sit on governing and advisory boards. Perhaps the high point of this process so far has been the role played by José and Antonio in the founding and developing of the European Real Estate Network (EREN), a collective of leading real estate agents from different parts of Europe.
Having built solid relationships across the continents, the brothers have met the current downturn in the property market head-on and responded to the latest trends in online marketing to create a multiple times award-winning website that has been a great success for business and clients alike.
Old-fashioned values
In 2009, the company celebrated its 50th anniversary, a landmark which the brothers dedicated to their father, who taught them not only to be ambitious and embrace the challenges of a new world, but to do so with old-fashioned values of integrity and humanity.
The Who is who in Luxury Real Estate Lifetime Achievement Award will be presented this month at the 9th Annual Luxury Real Estate Spring Retreat in Amsterdam, Holland, an event that brings together the cream of international real estate firms from the four corners of the globe.