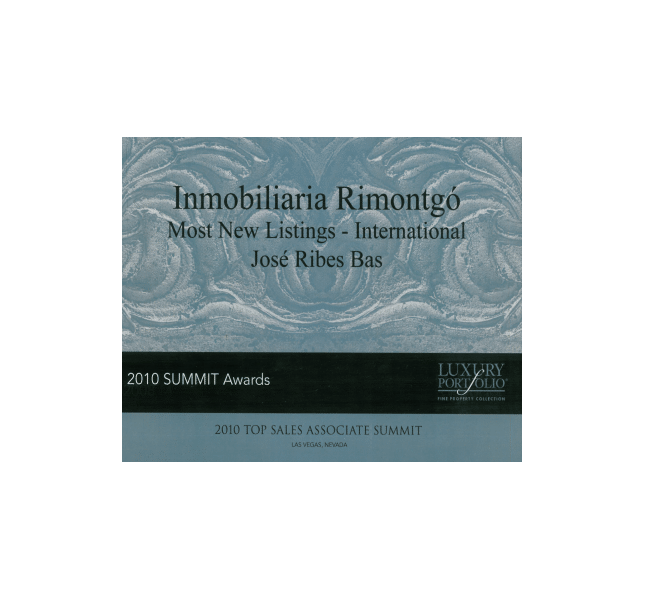 Luxury Portfolio International Most International New Listings - 2010
Rimontgó has been awarded the prize for 'Most International Luxury Properties' at the annual 'Leading Real Estate Companies of the World 2010' conference, held in the American city of Las Vegas between the 7th and 11th of March.
The event, which was attended by representatives from Rimontgó who collected the awards, was the culmination of a successful year for the company.
The award for 'Most Properties' is Luxury Portfolio's recognition of the efforts that the Rimontgó team has made to update its website and continually include new properties on the Luxury Portfolio website.
Rimontgó managed to beat 26 real estate agencies from 17 countries competing in the same category.