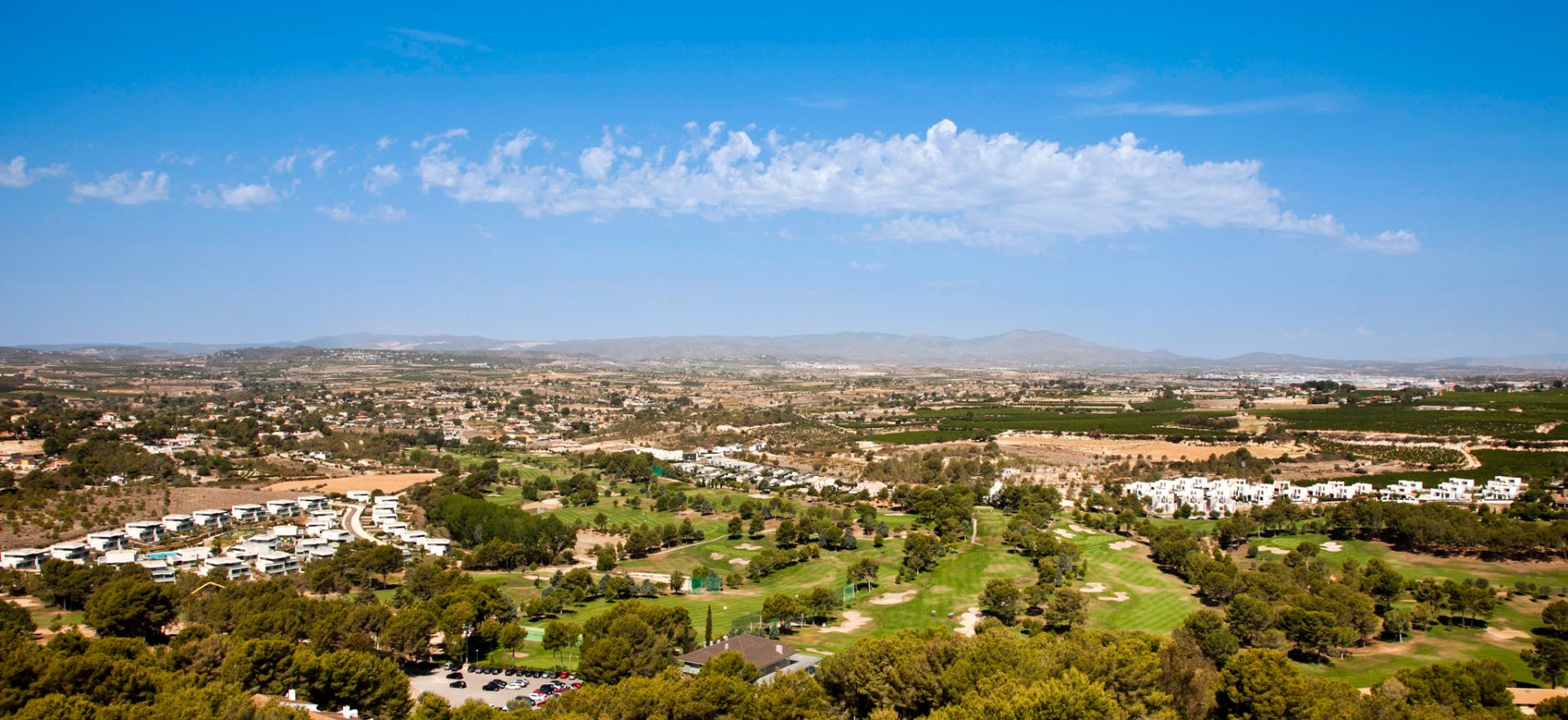 El Bosque
El Bosque is a residential area located next to the excellent golf course of the same name. Both the development and the course are located within the municipality of Chiva, just 20 kilometres from the city of Valencia.
My biggest concern when buying a property is the safety of my family. Is El Bosque a safe residential area?
El Bosque is a highly secure residential area. It is a gated urbanisation, in an elevated position, with 24-hour private security service.
Is it easy to get from the Forest to the city of Valencia?
València is only 20 km. away from El Bosque, so by private vehicle, the journey, in normal traffic conditions, can be made in less than 30 minutes via the A-3 motorway.
What options do I have in El Bosque for my children's schooling?
Residents of El Bosque have several options for quality schooling. One example is the Levante International School, located a short distance away in the town of Chiva, which focuses on bilingual education.
Will I enjoy golf if I buy a property in El Bosque?
The residents of El Bosque have the privilege of having the most prestigious golf course in Spain. It is an 18-hole course, created by Robert Trent Jones Sr. Set in the heart of nature, playing on this exclusive course guarantees sensations that few other courses can match. The course, although demanding, is also suitable for beginners who have not yet reached a refined technique. The course is complemented by a clubhouse of more than 4,000 m2 with a restaurant and a large terrace area. The clubhouse also has a sauna and Turkish bath for members.
What is the lifestyle of El Bosque residents?
Residents at El Bosque mainly value the security and privacy that this urbanisation provides. Many of the residents work during the week in Valencia and thanks to the proximity of the city they return home after work, with the possibility of completely disconnecting from office hours. In addition to the golf club, the urbanisation also has a tennis club and an equestrian club.
What kind of properties can I buy in the residential area of El Bosque?
The El Bosque development offers exceptional properties in terms of quality and location, especially those that are situated in a more elevated location and enjoy excellent views. The vast majority of the properties in El Bosque have large gardens and large plots, making them perfect for family living.