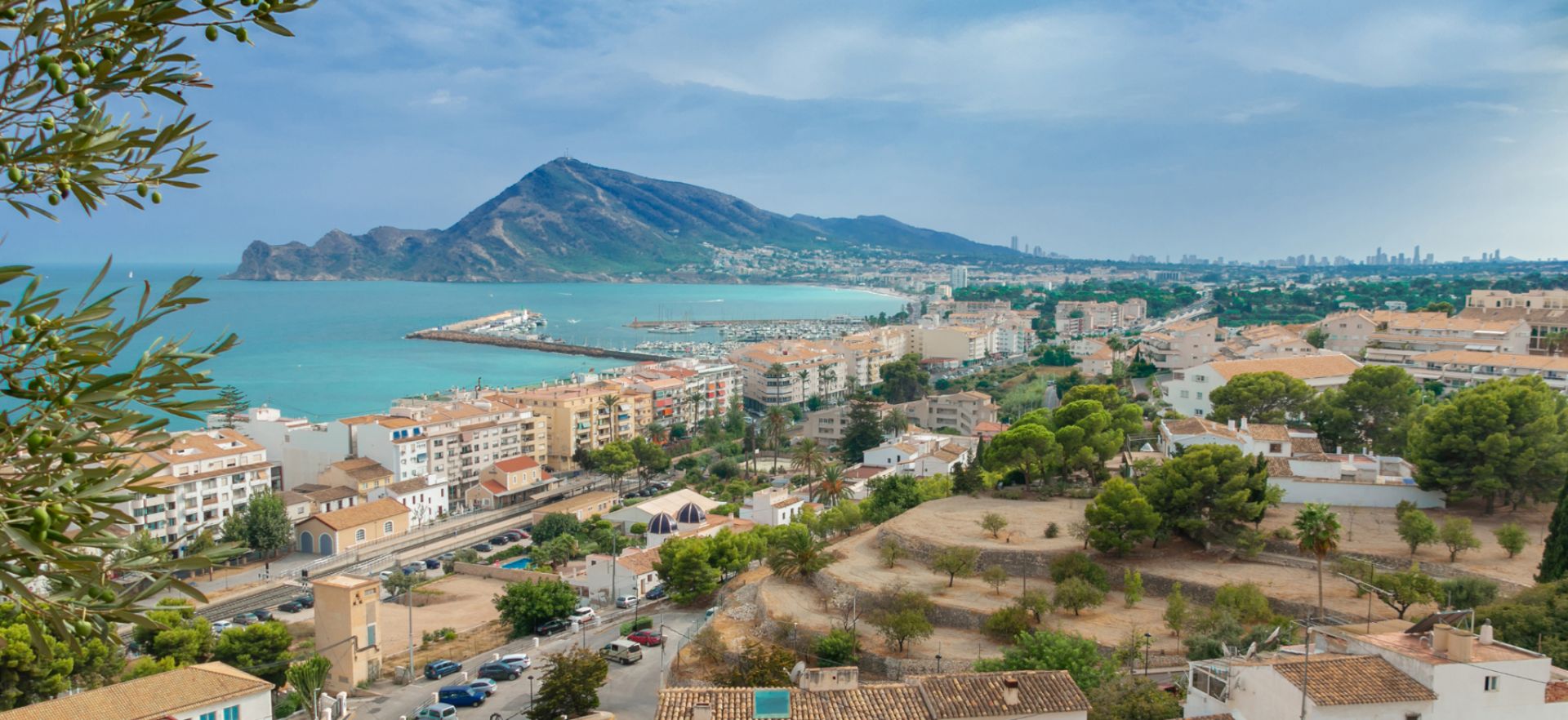 Altea
Altea and Moraira are two towns located on the Costa Blanca in Alicante. They are two towns located to the south of Dénia and Jávea, characterised by their exceptional location, a Mediterranean gastronomy based on the excellence of seafood, as well as coves and beaches of singular beauty. Altea and Moraira are only 5 kilometres apart (about seven minutes by car), which is why they are often considered as one and the same nucleus for practical purposes.
Both Altea and Moraira are very attractive locations when it comes to buying a property. How can I decide?
Undoubtedly, choosing between two locations such as Altea and Moraira is a really difficult task, as they both meet a good number of requirements to become an excellent option when it comes to buying a property. Both towns are located at a similar distance from international airports such as Alicante and Valencia, and are well communicated with other points of interest on the Costa Blanca such as Jávea and Dénia. Both Altea and Moraira share great attractions for the foreign buyer, such as an enviable climate all year round, a wide range of quality restaurants, all kinds of commercial and medical services, as well as coves and beaches suitable both for spending a day with the family and for water sports. Therefore, the best advice is to visit both towns, enjoy the lifestyle of Altea and Moraira for a few days to see which one best suits your interests, and of course, consult a qualified professional in the property market in both towns.
What services do Altea and Moraira offer for residents?
Altea and Moraira offer a complete range of services for tourists and residents, both national and foreign. Both towns offer all kinds of commercial and business services, health centres and a local police station to guarantee maximum security.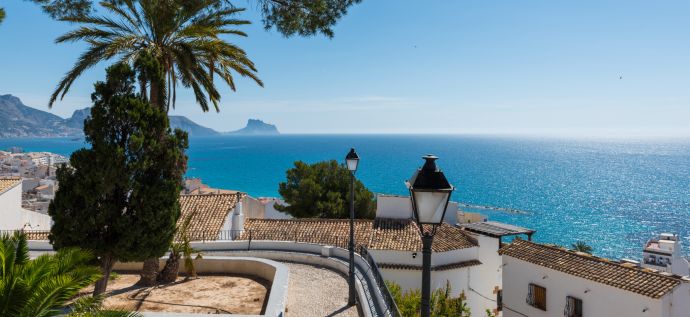 What possibilities do Altea and Moraira offer for sea and water sports enthusiasts?
Altea includes a marina and yacht club. The port was remodelled in 1985 and offers more than 300 mooring places. It also offers sailing and rowing courses for all ages. The Yacht Club has its own restaurant (Bon Vent) specialising in Mediterranean cuisine.
On the other hand, the port of Moraira offers more than 600 berths, dinghy sailing courses and a large restaurant with an attractive menu based on Mediterranean cuisine, fish and salted fish.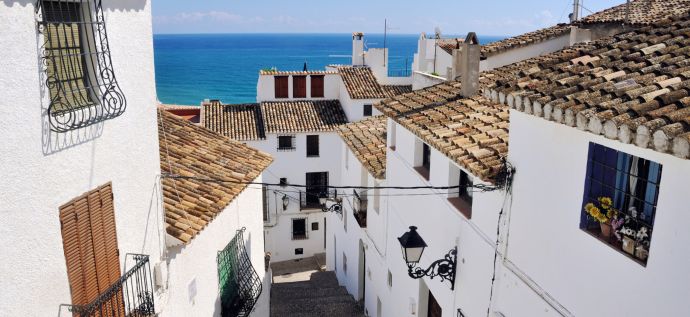 Is the gastronomy of Altea and Moraira outstanding?
As in other towns on the Costa Blanca such as Jávea and Dénia, the gastronomy of Altea and Moraira is characterised by the fish that arrives daily at the fish markets from the fishing boats that fish off their coasts. Given the large number of foreign residents in both towns, there are a large number of options in terms of traditional and international cuisine, among which restaurants such as Oustau in Altea and Le Dauphin in Moraira stand out. Some of these restaurants (Mañet, The Food Bar, El Chamizo) have terraces located next to the Mediterranean, which provide excellent views during lunch and dinner.
Related guides
Back toIn Costa Blanca