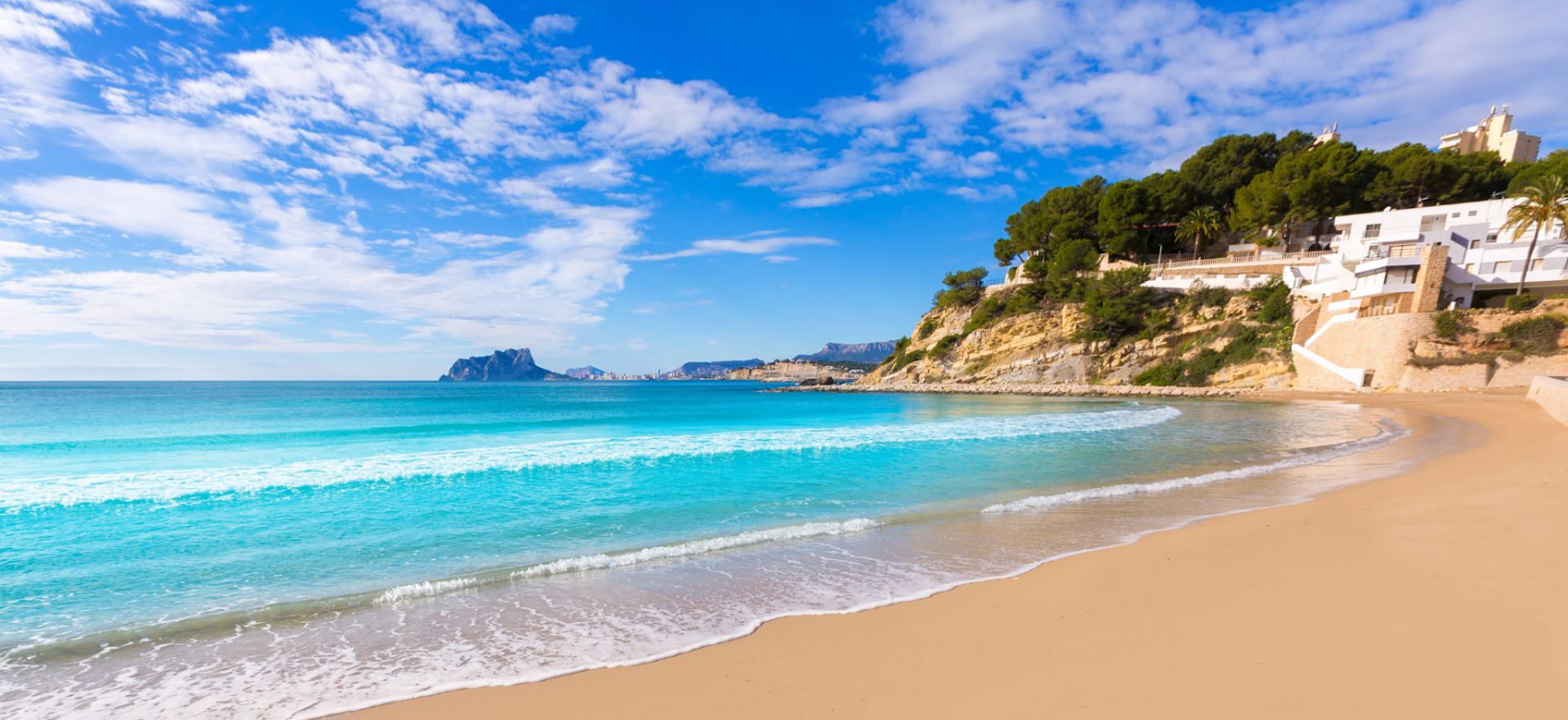 Moraira – Teulada
Teulada and Moraira are two towns located on the Costa Blanca in Alicante. They are two towns located to the south of Dénia and Jávea, characterised by their exceptional location, a Mediterranean gastronomy based on the excellence of seafood, as well as coves and beaches of singular beauty. Teulada and Moraira are only 5 kilometres apart (about seven minutes by car), which is why they are often considered as one and the same nucleus for practical purposes.
Both Altea and Moraira are very attractive locations when it comes to buying a property. How can I decide?
Undoubtedly, choosing between two locations such as Teulada and Moraira is a really difficult task, as they both meet a good number of requirements to become an excellent option when it comes to buying a property. Both towns are located at a similar distance from international airports such as Alicante and Valencia, and are well communicated with other points of interest on the Costa Blanca such as Jávea and Dénia. Both Altea and Moraira share great attractions for the foreign buyer, such as an enviable year-round climate, a wide range of quality restaurants, all kinds of commercial and medical services. Perhaps the biggest difference is that Teulada is located inland (just 5 kilometres from the beaches and coves of Moraira), making it an interesting option for those buyers who want more contact with nature and the countryside.
Therefore, the best advice is to visit both towns, enjoy the lifestyle of Teulada and Moraira for a few days to see which one best suits your interests, and of course, consult with a qualified professional in the real estate market in both towns.
What services do Teulada and Moraira offer for residents?
Teulada and Moraira offer a complete range of services for tourists and residents, both national and foreign. Both towns offer all kinds of commercial and business services, health centres and a local police station to guarantee maximum security.
What possibilities does Moraira offer for sea and water sports enthusiasts?
The port of Moraira offers more than 600 berths, dinghy sailing courses and a large restaurant with an attractive menu based on Mediterranean cuisine, fish and salted fish.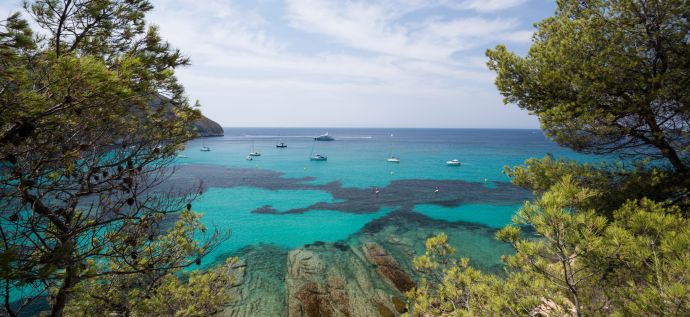 Is the gastronomy of Teulada and Moraira outstanding?
As in other towns on the Costa Blanca such as Jávea and Dénia, the gastronomy of Teulada and Moraira is characterised by the fish that arrives daily at the fish markets from the fishing boats that fish off the coast. Given the large number of foreign residents in both towns, there are a large number of options in terms of traditional and international cuisine, among which options such as Le Dauphin in Moraira or Toni Cantó in Teulada stand out. Some of these restaurants (Mañet, The Food Bar, El Chamizo) have terraces located next to the Mediterranean, which provide excellent views during lunch and dinner. On the other hand, Teulada is one of the towns on the Costa Blanca (along with others such as Parcent or Jalón) where an excellent muscatel is produced, a sweet wine especially suitable for aperitifs or after a meal, accompanying traditional sweets.
My family loves going to the beach, what possibilities does Moraira offer?
The coast of Moraira is bounded by Cap Blanc and Cap d'Or. Between these two points there is a wide range of beaches and coves suitable for both the more adventurous and for families with children who wish to enjoy a quiet and relaxing day at the beach. The beaches of El Portet, Ampolla and Les Platgetes are Blue Flag beaches and have all the services for the peace and quiet of residents and tourists. The coves of Llebeig, Portitxolet, Cap Blanc and L'Andragó are somewhat more secluded, perfect for snorkelling.
I am moving with my family to live in Teulada-Moraira, is it a safe area?
Teulada-Moraira is a very safe area of the Costa Blanca, with a local police station and a Guardia Civil police station located in Teulada, covering both towns, including the residential areas of the villas.
What is the lifestyle in the towns of Teulada and Moraira?
Teulada and Moraira are two perfect locations to enjoy the most genuine Mediterranean lifestyle on the Costa Blanca. As mentioned above, Teulada is about 5 kilometres inland from the coast of Moraira, making it a more secluded and peaceful area. Moraira is a more lively area, especially during the summer months, and enjoys a lively nightlife with trendy restaurants and terraces. Both options are perfectly compatible as Teulada and Moraira are only 7 minutes apart by private car.
What are the most sought-after areas when buying a property in Teulada-Moraira?
In the town of Teulada, one of the most popular options is to acquire a traditional house located in the historic centre and undertake a complete restoration process. The result is unique homes that combine the value of traditional construction with the fact that they are perfectly adapted and fitted out for the new owners. Another excellent option is the purchase of a spacious villa located near Teulada, with a large plot and garden.
In Moraira, the most sought-after properties are those located close to coves and beaches, in elevated locations in order to enjoy excellent views of the Mediterranean. Also those located close to the Nautical Club, especially for those owners who also have a mooring.
Related guides
Back toIn Costa Blanca