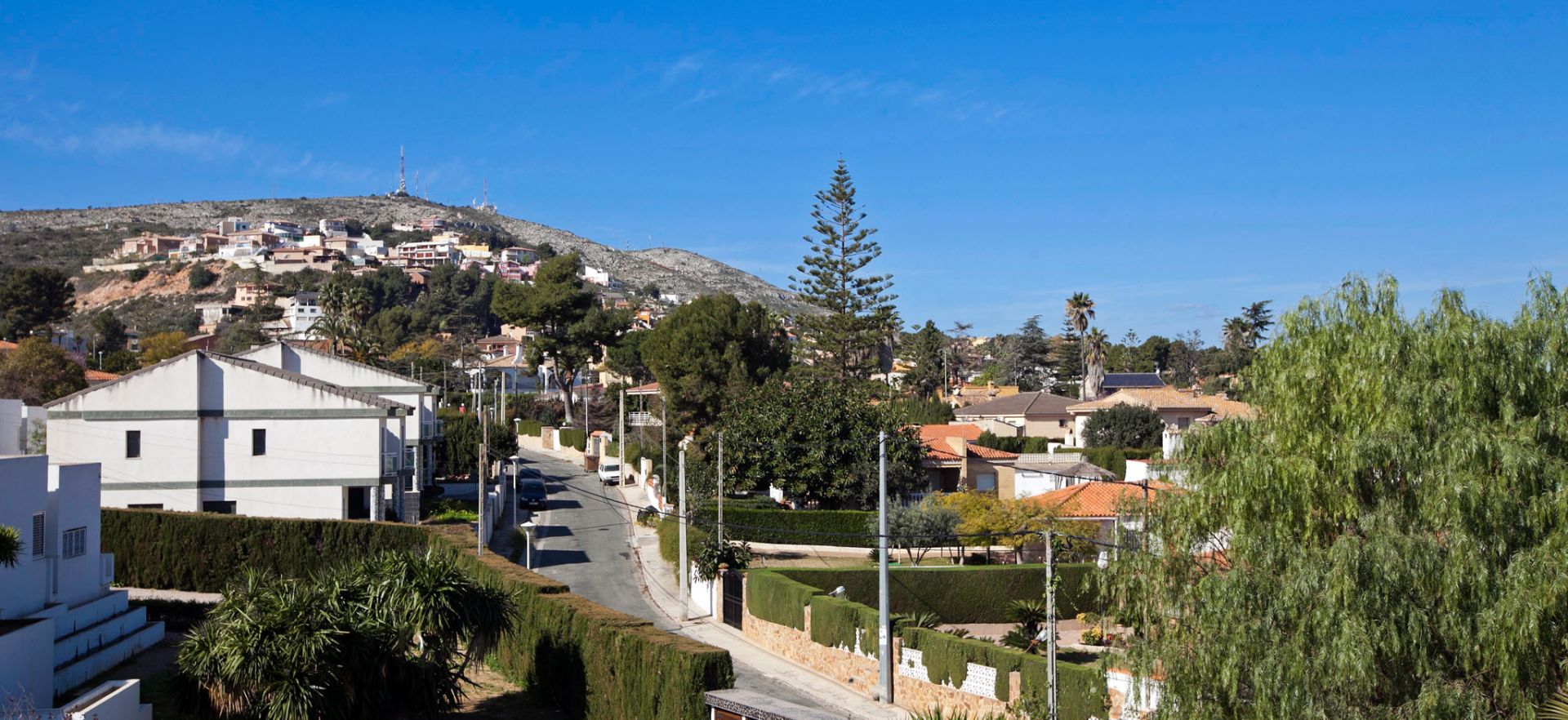 Calicanto
The Calicanto housing estate is a large residential area, 20 kilometres from Valencia, which is located in three municipalities: Godelleta, Torrente and Chiva. Due to its size, this urbanisation is divided into different areas, including Cumbres de Calicanto, San Miguel and Santo Domingo.
As Calicanto is made up of several nuclei, is there a sense of isolation?
Although Calicanto as a residential area is made up of several residential nuclei, the distance between these nuclei is small, so there is no feeling of separation or isolation. On the other hand, the residents of Calicanto, many of whom live during the week or come every weekend, are located very close to Chiva, Godelleta and Torrente, so they have all the necessary services at their disposal.
Is Calicanto a residential area well communicated with València?
Residents in Calicanto can quickly and safely access the city of Valencia via the A-3 motorway, with an exit very close to the development, or via the CV-36 road. Manises international airport is less than 15 kilometres from this residential area.
What options do I have in Calicanto for my children's schooling?
Residents in Calicanto have the advantage of having several prestigious schools close by. This is the case, for example, of the Colegio Internacional de Levante, which stands out for its extensive facilities and a system based on bilingual education. This school is located in the Santo Domingo area, while other schools such as the Santa Teresa and Julio Verne schools are also close by (in the residential area of El Vedat).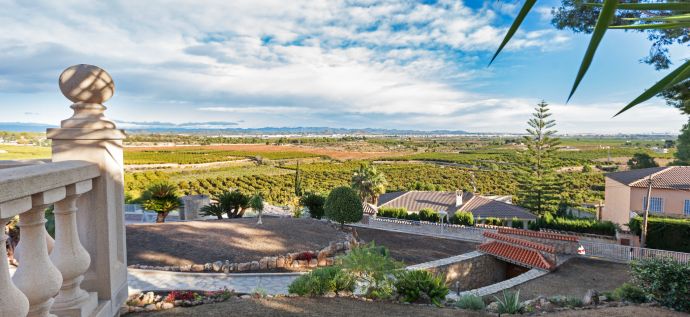 What are the closest golf courses to Calicanto?
Residents of Calicanto have at their disposal the exclusive golf course of El Bosque, a residential area located in the municipality of Chiva at a short distance from Calicanto. This 18 year old course, with a singularly beautiful landscape, was designed by Robert Trent Jones Sr. The clubhouse, which has an excellent restaurant and large terraced areas, perfect for a day out with the family, is particularly noteworthy.
What is the lifestyle of Calicanto residents?
Those people who want to build their lives in Alicante are interested in enjoying the tranquillity, privacy and contact with nature that this residential area offers. One of the easiest and closest routes is the one that starts in the area of Santo Domingo with the aim of crossing the Sierra Perenxisa, a Municipal Natural Park. It is a route of about 7 kilometres, simple and suitable for the whole family and perfectly indicated by different informative signs.
What kind of properties can I buy in the residential area of Calicanto?
Thanks to the size of the urbanisation, Calicanto offers a wide range of possibilities when it comes to purchasing a property. As a fully consolidated urbanisation, Calicanto offers older properties as well as new constructions, although all of them stand out for their generous plots on which to enjoy outdoor living. Another of the outstanding aspects that these properties share is that they are surrounded by nature and many of them enjoy excellent views if they are in an elevated position.