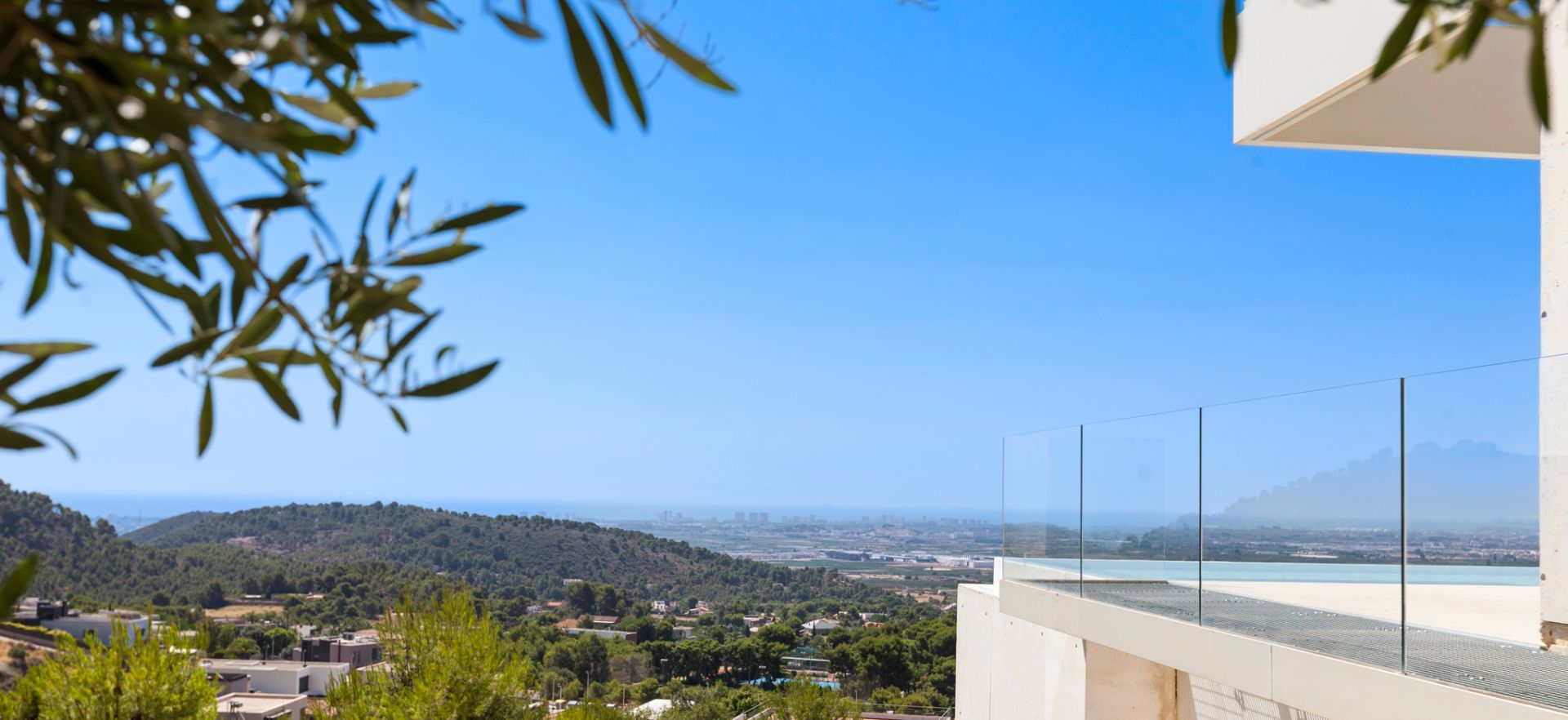 Los Monasterios
Los Monasterios is an exclusive residential area located in the municipality of Puzol, 20 kilometres from the city of Valencia. Los Monasterios is a gated community and is located within the Sierra Calderona Natural Park.
Can Los Monasterios be considered a safe residential area?
Los Monasterios is a residential area with a high level of security, as in addition to entrance control, it has private security during the day and night.
How far is it from Los Monasterios to Valencia?
Los Monasterios is a residential area that is very well communicated with València, as it is barely 20 kilometres away from the capital. In addition, Los Monasterios has a quick exit to the A7 motorway, so it is possible to reach Manises international airport in a very short time.
To get to València without having to use the car, we can use the train line with a stop in Puzol (three kilometres away) or the metro stop located in another nearby town: Rafelbunyol.
What is the nearest town to Los Monasterios?
The nearest town to Los Monasterios is Puzol. In this town, located 3 kilometres from Los Monasterios, you will find all kinds of services, such as a doctor's surgery, local police, restaurants and supermarkets.
I would like to go to the beach in summer from Los Monasterios, what are the best possibilities?
Two excellent options to enjoy a day of sun and beach are very close to Los Monasterios: the beaches of Puzol and Puig. Both beaches have a promenade, with different restaurants with terraces, as well as an enviable water quality. 20 kilometres away, in the city of Valencia, you can also enjoy the beaches of Malvarrosa and Patacona, among others.
What is the availability of marinas near Los Monasterios?
Sailing and fishing enthusiasts have two nearby ports at their disposal: Pobla de Farnals and Canet d'En Berenguer. Of course, there is also the option of the Marina Real de Valencia.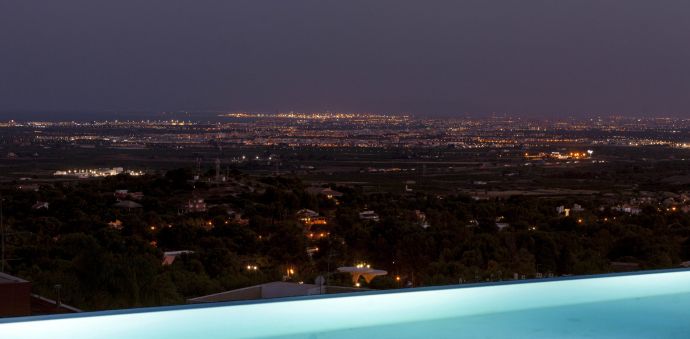 Is it possible to play golf if I buy a property in Los Monasterios?
Golf lovers have a great option relatively close to Los Monasterios: the Escorpión club, located in the municipality of Bétera, less than 20 kilometres away. It is a 27-hole course with three combined 18-hole rounds.
What natural sites are near Los Monasterios?
La zona residencial de Los Monasterios se encuentra enclavada en el Parque Natural de la Sierra Calderona, por lo que esta es la opción más sencilla a la hora de disfrutar de una excursión en un paraje natural de gran belleza. A través de distintos recorridos (es recomendable informarse en el Centro de Atención a Visitantes) podemos acceder a diferentes miradores con excelentes vistas.
What kind of properties can I buy in the residential area of Los Monasterios?
Los Monasterios is certainly one of the most exclusive residential areas in the province of Valencia. For this reason, the properties that can be acquired are characterised by their quality and privileged location. Many of these properties are spacious villas, recently built, with a large plot and excellent views.
What is the lifestyle I will enjoy when I purchase a villa in Los Monasterios?
Buyers of properties in Los Monasterios choose this residential area for its exclusivity, privacy and security. It is a perfect residential area for families.
Which are the closest schools to Los Monasterios?
The closest option to Los Monasterios is within the residential area itself: the Hispano Americano school (American School of Valencia), a school with a long history and prestige. Other schools close to Los Monasterios are Alfinach School (Alfinach housing estate, very close to Los Monasterios) and Caxton College, a large school which follows the British curriculum and is located on the outskirts of the town of Puzol.
Properties in Los Monasterios