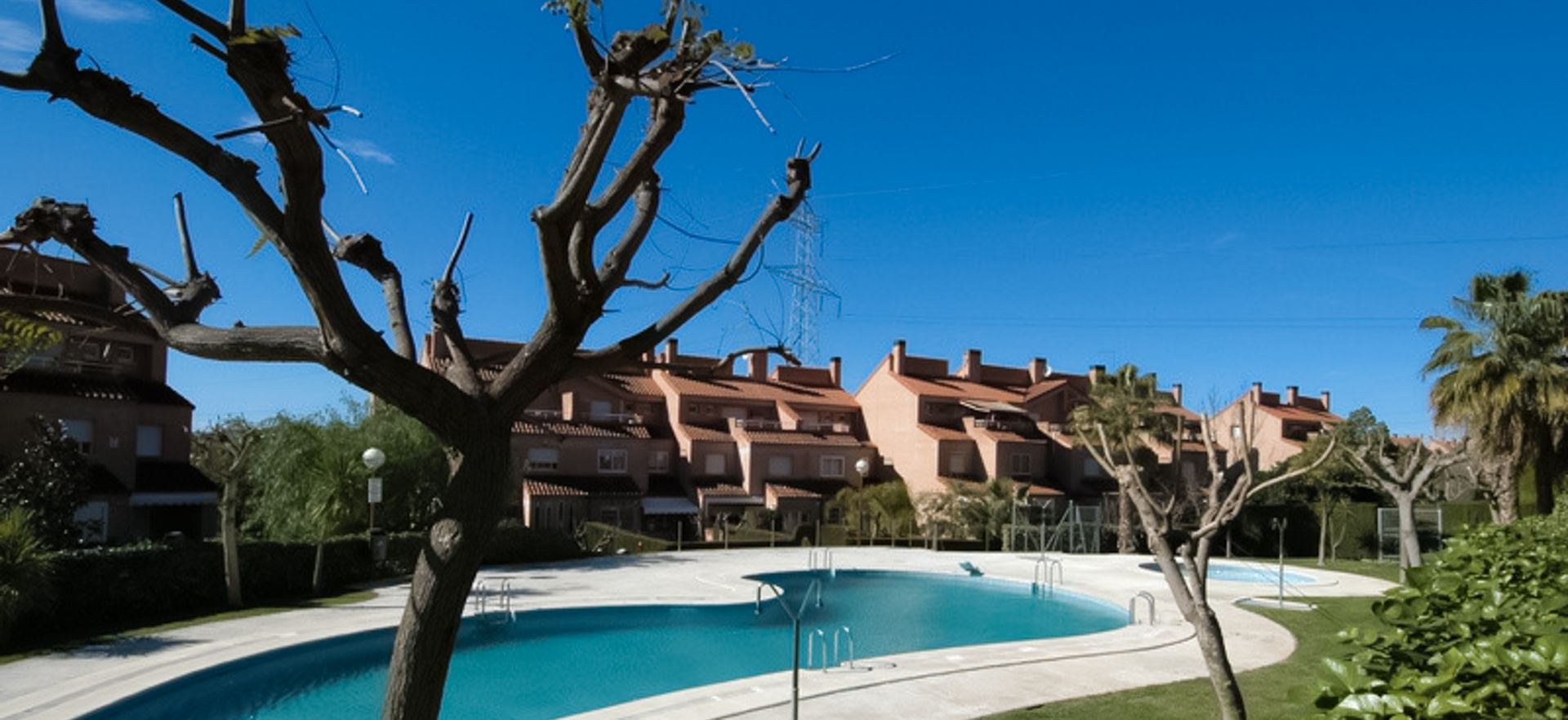 Mas Camarena
The residential area of Mas Camarena is located in the municipality of Bétera. It is one of the most established residential areas in the province, located just 9 kilometres from the city of Valencia.
I work in the city of Valencia and I want to buy a property in Mas Camarena, what are the traffic conditions for entering the city?
Like any other large city, València suffers from occasional traffic jams at peak times when commuting to and from work and schools, although they are in no way comparable to the traffic jams that occur in other large cities such as Madrid or Barcelona. Although the urbanisation is located next to the Paterna Technology Park, a work centre for hundreds of employees, many of whom commute from Valencia, the journey from Valencia to Mas Camarena and vice versa can take approximately 25 minutes on weekdays. At weekends this time is reduced to around 15 minutes per journey.
Is Más Camarena an established residential area?
Más Camarena is a residential area that has been fully consolidated for several decades and currently has more than 1,500 homes and 3,300 residents. Mas Camarena is a residential area where many families live on a regular basis, including during the week and in winter.
What services are available to me as a resident of Mas Camarena?
The urbanization itself has all kinds of services such as a 3000 m2 shopping centre where we can find a bank, pharmacy, cafes, restaurants or supermarket. In addition, the sports centre has a swimming pool, gymnasium, tennis and paddle tennis court. Lastly, the residents of Mas Camarena have a social club that serves as a meeting point for residents, with a private lounge for members, a restaurant and a children's playground. Mas Camarena also has an equestrian centre for horse riding enthusiasts. On the other hand, the urbanization is located in the town of Bétera, which has all kinds of services, such as local police or a doctor's surgery.
What options are available in the area around Mas Camarena for my children's schooling?
Homeowners in Mas Camarena have at their disposal a school of the same name, which has been ranked for several years among the best schools in the Valencian Community. It is a private school, focused on bilingual education and many of the pupils walk to it as it is located within the urbanisation itself.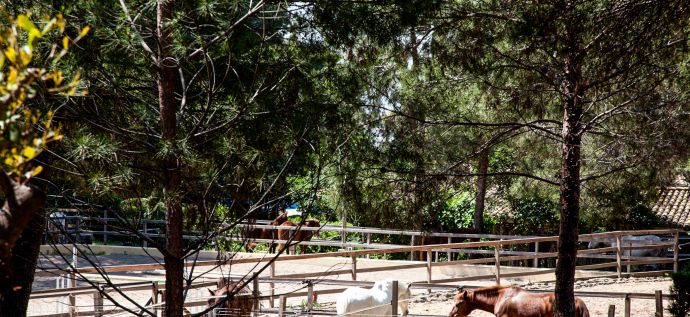 What possibilities are available at Mas Camarena for playing golf?
The simplest solution for residents of Mas Camarena and golf enthusiasts is to move to the Escorpión golf club, located in the nearby Torre en Conill residential area. It is a golf course with great scenic value, designed by Ron Kirby, which allows the player to enjoy three 18-hole courses.
Is Más Camarena a well-connected residential area?
Mas Camarena has quick and easy access to the CV-35 motorway, which connects Mas Camarena with the city of Valencia. Mas Camarena also has quick access to the A-7 motorway and Manises airport is less than 10 kilometres away.
What is the lifestyle at Mas Camarena?
The residents at Mas Camarena have opted for a simple, peaceful and family-oriented lifestyle. The urbanisation has excellent facilities that make life very easy for residents and spacious green areas, gardens and parks that are perfect for family outings. In addition, Mas Camarena is a very safe urbanisation, as it has 24-hour private security.
What kind of properties can I buy in the residential area of Mas Camarena?
Mas Camarena has three types of homes: detached, semi-detached and semi-detached. These homes can be located on a single plot or grouped together on the same plot, so in this residential area the homes have direct access to a private pool and garden or a communal pool and garden.
Properties in Mas Camarena
Sold
Mas Camarena, Betera
7

Bedrooms

Beds

9

Baths

Baths



1.008 m²

Interior

Int.

3.024 m²

Plot

Plot