Properties with impressive terraces
This collection offers a selection of houses and apartments with terraces that arouse our senses and invite us to enjoy.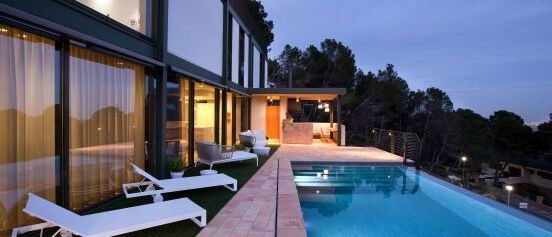 Here you will find from penthouses located in Alameda, Valencia, benefiting from views of the City of the Arts and Sciences; to penthouses in the heart of Madrid with views of some of the most representative buildings in the centre or the Parque del Retiro, including beachfront apartments in Jávea, and villas with terraces with panoramic views.
Penthouses with terraces
Villas with panoramic views
Beachfront apartments
Flats with terraces
Properties with terraces usually have in common features such as:
Great natural brightness as the access onto balconies and terraces are equipped with large windows.
Terraces allow to enjoy outdoors with the privacy and comfort of being part of your home.
Perfect for families with pets.
They are the paradise for those who like to grow plants.
They provide extra space, where, according to the family's preferences, they can be distributed into several ambiences.
Terraces and balconies are the best spaces to enjoy views.
Especially in demand in cities that enjoy a mild climate mostly throughout the year such as in the Mediterranean coast.
"Living by the Mediterranean and enjoy its mild climate is a luck. Terraces exude brightness, freshness and vitality. They are perfect spaces to make the most in different ways both with family and friends: spend evenings with the family, organise dinners with friends, enjoy the breeze and the sun, read a good book; they are the ideal space for the little ones to play, or for your yoga routine or for the pets to be at their leisure or to grow your plants".