Life-giving gardens
In this collection you will find a selection of houses and villas with large gardens.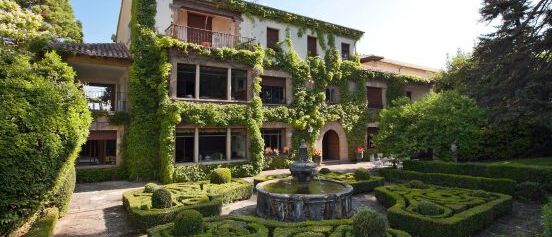 Here is an offer of luxury villas in Costa del Sol with well-preserved garden: leafy or minimalist; country estates in the Mediterranean coast with grand green spaces; Masía-style properties with century-old olive trees and vineyards plus penthouses in Valencia full of plants and flowers.
Villas with large gardens.
Country houses with plots.
Penthouses with green terraces.
Properties with gardens and green spaces, both if they are houses or apartments often have in common features such as:
Green areas which offer wellness, they are places to recreate and relax and always have a positive effect on us.
A garden means color, aromas and noises, a garden means thousands of healthy feelings for your body and mind.
It is synonym of splendor in spring and freshness in summer.
A garden connects you with nature.
The perfect place for all those activities you are passionate about: reading, writing, meditating, playing with your kids, chatting with the family and friends, celebrating events and/or growing your own garden, etc.
A garden cultivates yourself in virtues like simplicity, patience and respect; it fills us of positive feelings such as gratitude and amazement.
Each garden reflects our personality.
"If there is one thing I love about gardens, it is seeing how the landscape changes and fills with different shades; not only is every season different, but every moment of the day brings something unique. A garden is full of life; quiet, yet full of sound; peaceful, yet moving; magical, yet simple and natural; The cycle of life captivates: a small seed that, overcoming every possible difficulty, transforms into something big. It's a wonderful thing!
Nature speaks to us of beauty, greatness, patience, gratitude, dedication."