Properties with the best sea views
Rimontgó's gazing out to sea is a selection of some of the most beautiful properties which benefits from open sea views over the Mediterranean.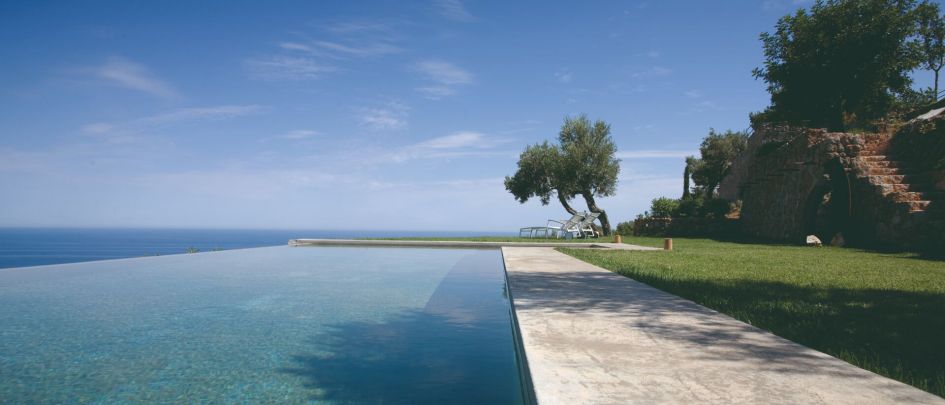 Here you will find houses with sea views in Mallorca; Villas in Jávea with incredible sea views from Cabo de San Antonio or Cabo de La Nao; beachfront flats in Marbella; Villas on private plots on the Costa Smeralda in Sardinia and other spectacular homes with unbeatable views of the Mediterranean whose locations enjoy utmost privacy, which only exclusive clients have the privilege of visiting.
Villas with sea views in Mallorca
Sea views villas in Jávea
Beachfront apartments in Marbella
Villas in Costa Esmeralda with private beach access
Very private mansions with sea views
The best houses with sea views usually have several features in common:
They tend to be set on frontline plots, with viewing angles of at least 180 degrees, although this is often exceeded when we find very private homes in prime locations.
They are on the edge of the beach or on top of a cliff.
Few houses have the privilege of being on a private island or with direct access to the sea.
The best beachfront locations were the first to have houses.
Many of these houses have been completely renovated by their new owners.
Antique homes can still be found in amazing beachfront locations which also can have an added value by the incorporation of renovated designs, technology and modern materials.
"It is a privilege to be able to work with beautiful things. Working with spectacular houses in prime locations and with uninterrupted sea views is something I really appreciate and value every day. The owners of these houses trust Rimontgó to do our work and this allows us to visit and get to know some of the most beautiful houses worldwide".
Properties of this collection