In the city's heart
"In the heart of the city" is Rimontgó's selection of homes located in the historic centre of the city, some of which also enjoy privileged views".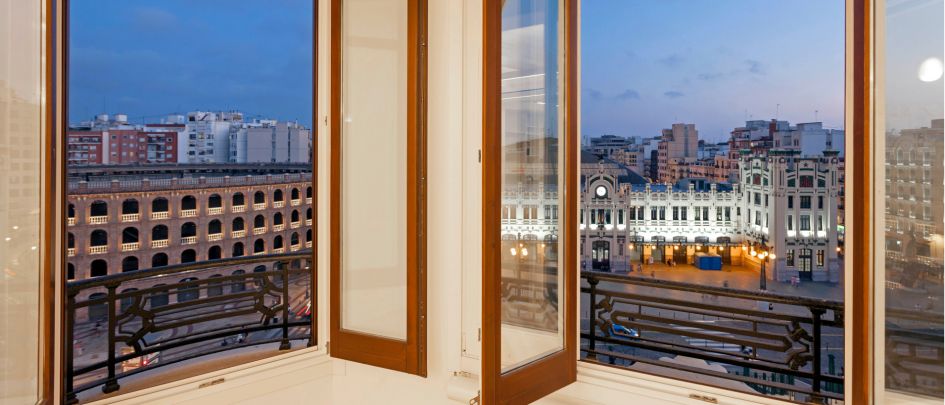 This selection offers flats with privileged views of the historic centre of Valencia; homes with large terraces to enjoy the incredible climate of the city of Valencia, large duplexes with terraces on the top floor, spacious residences in the best neighbourhoods of Madrid and Barcelona and other exceptional homes located in the historic centre of European capitals such as Vienna, Athens or Rome.
Apartments with privileged views in Valencia
Flats with large terraces in València
Properties in the best neighbourhoods in Madrid and Barcelona
Properties in large European capitals such as Vienna, Athens or Rome
The best urban properties have a number of interesting features in common:
Location in the historic and commercial centre of the city.
Large terraces from which you can enjoy the exceptional climate almost all year round.
Situated within walking distance of major shopping streets and cultural centres such as classical and contemporary art museums. They are also located in close proximity to the city's main historic buildings.
They are the best option to live the city from the first minute and feel like a neighbour. On the other hand, their privileged location gives their owners the necessary tranquillity and privacy.
Thanks to excellent public transport connections, owners can quickly travel to other areas of the city.
In the surrounding area there is a wide range of gastronomic offerings, with high quality restaurants.
"These homes allow its residents to fully enjoy the city life and at the same time, have a tranquil and isolated space. The spacious terraces of these homes, with views of the historic centre, are one of their main attractions, an essential element for enjoying the exceptional climate of cities like Valencia throughout the year.".